Guide to the best campgrounds for campervans in the usa
There is no shortage of campsites for campervans in the United States. Whether you're planning a road trip along the California Coast, venturing into Rocky Mountain territory, or visiting the world-famous Grand Canyon National Park and the desert lands of the southwest – our guide has you covered. Experience vanlife at it's best no matter where your road trip takes you or how big of a budget. Enjoy our guide to the best campgrounds in National Parks, beautiful beaches, and more.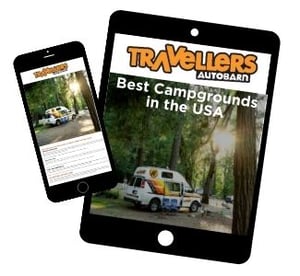 Here's what you will find in this Guide:
Best Campgrounds in US National Parks
Best Campgrounds on the Pacific Coastline
Best Campgrounds in the Desert States
Free Camping in the US
This guide will be emailed to you within 5 minutes. You will receive future newsletters if you subscribed and are able to unsubscribe at any time. Your data is secure and will not be shared with any third parties.