FREE CAMPING GUIDE IN THE USA
The best way to see North America is on a road trip. A road trip can also be a very budget-friendly option when you camp at low cost or free campsites. Did you know there are plenty of free camping options in the US? We have put together a handy guide with everything you need to know to start planning the most budget friendly vacation ever!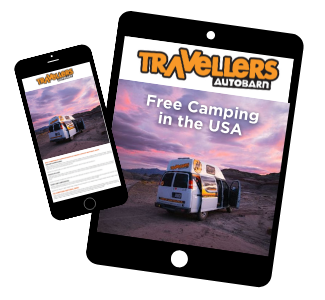 Here's what you can find in this Guide:
1. What you need to know about free and dispersed camping
2. Where to find free campgrounds
3. The best apps to find free campsites
... and more!
This guide will be emailed to you within 5 minutes. You will receive future newsletters if you subscribed and are able to unsubscribe at any time. Your data is secure and will not be shared with any third parties.