beginners guide to traveling around the usa in a campervan
The best way to see North America is on a road trip. Whether you're planning a road trip and plan to rent a campervan or RV or you're considering becoming a full-time van lifer, we have you covered. We've put together a full guide covering do's and don'ts, great tips, and expert recommendations for traveling around the United States by road.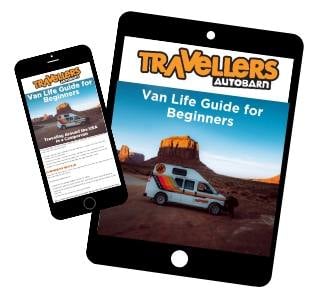 Here's what you can find in this Guide:
1. Best Campervan Rentals
2. Tips for Campervan Travel
3. Budget Travel Tips to Save Money on Your Campervan Trip
4. Campervan Travel Guide – Road Trips To Consider
5. Best Campsites or RV Parks to Visit in the US
6. Van Life Tips – Best Places to…?
This guide will be emailed to you within 5 minutes. You will receive future newsletters if you subscribed and are able to unsubscribe at any time. Your data is secure and will not be shared with any third parties.